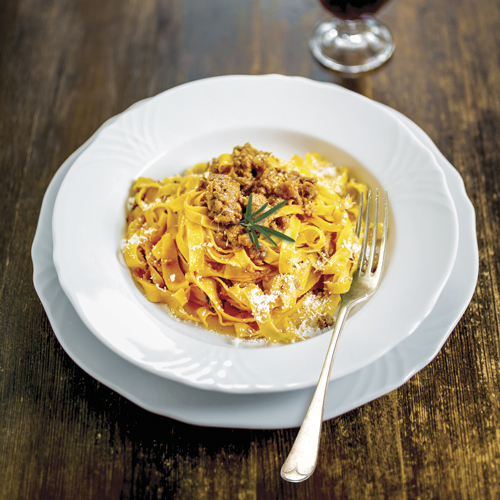 1 pound ground beef 
1 medium onion, chopped 
3 cloves garlic, chopped 
1 medium green bell pepper, diced 
1 (28-oz.) can diced tomatoes
1 (16-oz.) can tomato sauce 
1 (8-oz.) can tomato paste 
1 teaspoon dried oregano 
1 teaspoon dried basil 
1⁄2 teaspoon salt
1⁄2 teaspoon black pepper
1 pound tagliatelle, cooked according to package directions
1⁄2 cup grated Parmesan cheese
In a large skillet or pan, combine the ground beef, onion, garlic, and green pepper. Cook over medium heat, stirring frequently, until the meat is browned and the vegetables are tender. Drain the grease from the pan. 
Stir in the diced tomatoes, tomato sauce, tomato paste and seasonings. Simmer at least 1 hour, stirring occasionally. 
Serve with cooked tagliatelle and grated Parmesan cheese.
Makes 8 servings.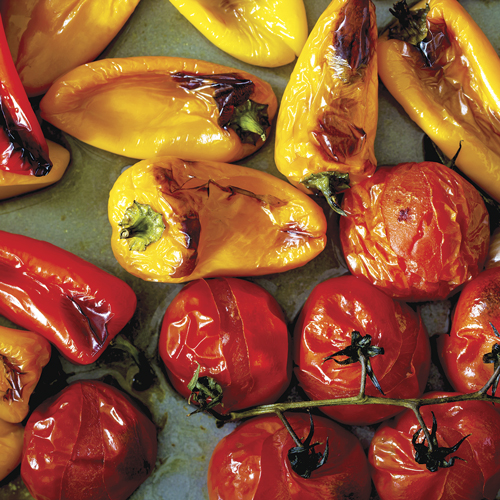 Roasted Sweet Peppers and Tomatoes
1 pound sweet peppers, cleaned, and sliced into lengths
1 pound cherry tomatoes 
1⁄4 cup olive oil
6 whole garlic cloves
Sea salt and freshly ground pepper, to taste
Preheat oven to 400°F. Toss the sweet peppers, tomatoes, olive oil, and garlic cloves in a roasting pan. Add sea salt and freshly ground black pepper, to taste. Roast for 30 minutes or until soft and slightly charred.  
Makes 4 to 6 servings.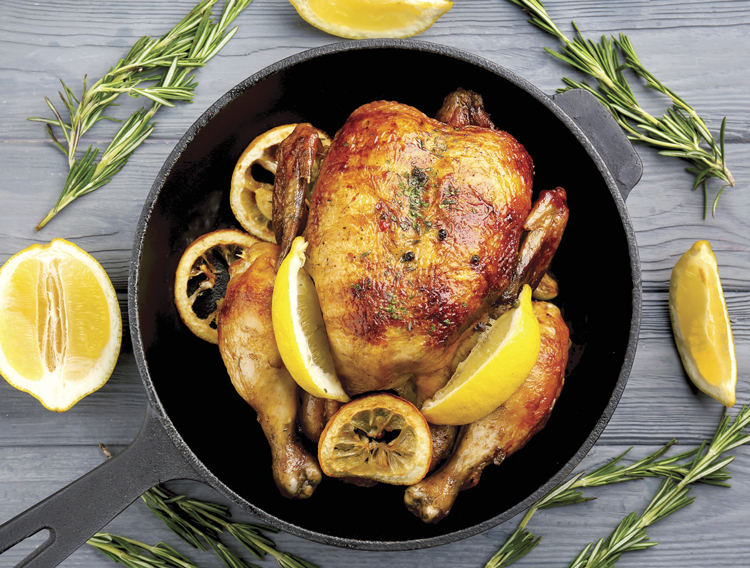 Roasted Chicken with Herbs and Butter
1 whole chicken, about 31⁄2 to 4 pounds
3 garlic cloves, minced
2 tablespoons chopped fresh rosemary
2 tablespoons chopped fresh sage
2 tablespoons chopped fresh parsley
2 tablespoons butter, melted
1 tablespoon olive oil
2 tablespoons fresh lemon juice
1 small lemon, cut in slices
Salt and pepper to taste
Position a rack in center of oven and preheat to 400°F. Place a roasting rack in a roasting pan. Wash chicken and pat dry. Combine garlic, rosemary, sage, parsley, butter, olive oil and lemon juice in a small bowl and whisk to mix well. Place the lemon slices in cavity of chicken and place on rack. Using your hands, rub herb-butter mixture on and under skin. Tuck the wing tips behind the back and tie the legs together with kitchen string. Sprinkle with salt and pepper.Roast the chicken for 30 minutes. Remove and baste with accumulated juices. Roast for another 20 minutes. Chicken is done when the thickest part of the thigh is 175°F. If chicken is not browned to your satisfaction, increase heat to 450°F for another 10 to 15 minutes. Transfer chicken to platter and cover loosely with foil for 10 minutes before serving. 
Makes 6 servings.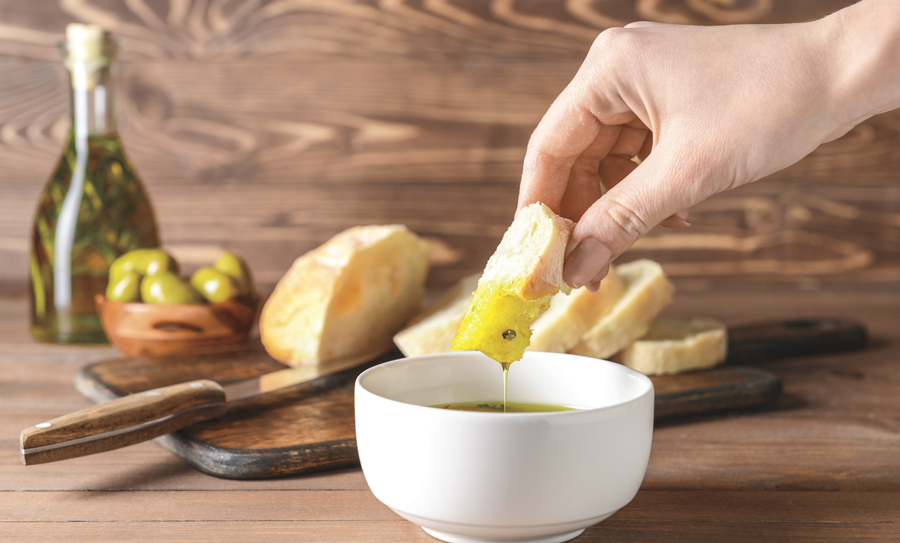 Wilma Van Grinsven-Padberg grew up cooking with butter, not olive oil. But in 2007, she and her business partners took over the Oil & Vinegar brand and "a world opened up for me," she says in her book, The Olive Oil Masterclass: Lessons from a Professional Olive Oil Sommelier (Lanoo Publishers). 
She became responsible for all the purchasing of the Oil & Vinegar brand. Learning as much as she could became a goal, so she turned to Italy and the National Organization of Olive Oil Tasters (ONAOO), established by the Union of Italian Chambers of Commerce. She later became an olive oil sommelier after attending a course at the Culinary Centre in New York and wanted to share what she's learned with chefs and home cooks alike. 
Her book includes a history of olive oil, as well as tips for choosing the best 
In addition to the history of olive oil, Van Grinsven-Padberg explores the making of olive oil, and includes a chapter on how to recognize good olive oil. 
"You first judge from the smell. A good olive oil smells fruity," she says. Then, taste the oil. It should taste fatty, but should not leave a fatty aftertaste in the mouth, she says, an important detail regardless of how you're using this culinary gem.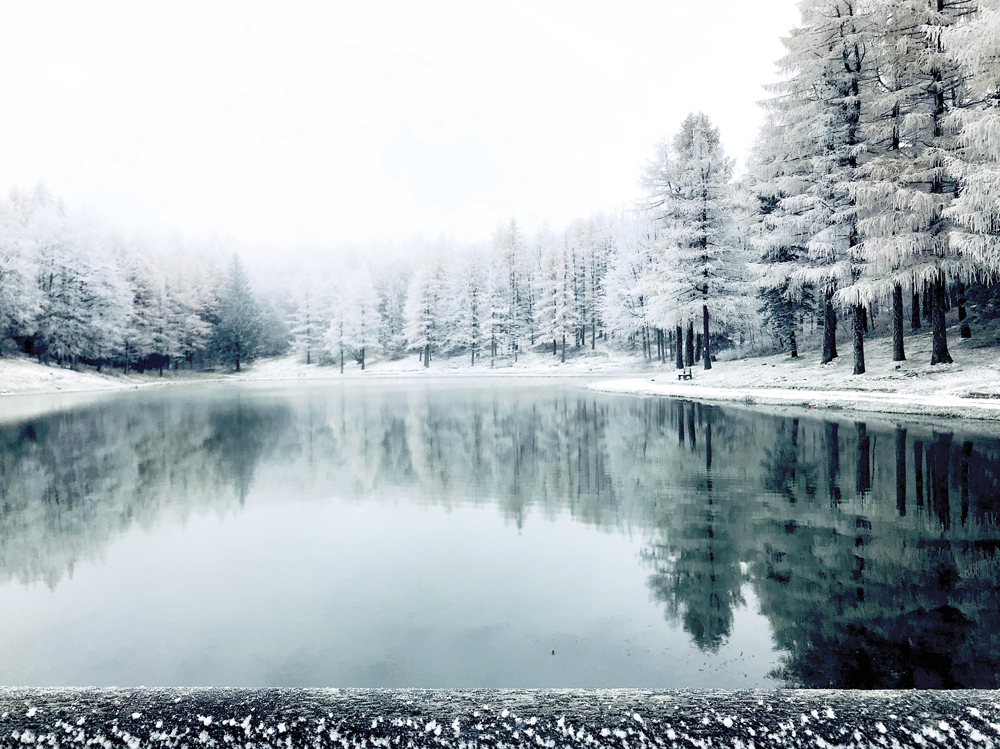 Known for its rich history, slow food and fast cars, Modena, a province in the Emilia-Romagna region, may be chilly in winter, but its beauty still shines. 
With a history that dates back centuries, Modena is home to palatial buildings and gardens, as well as art treasures and grand cathedrals. The Piazza Grande and the Ghirlandina Tower are UNESCO World Heritage sites. 
The birthplace of Enzo Ferrari, Modena has  also been home to sports car manufacturers Pagani, Maserati, Lamborghini, and De Tomaso. 
But Modena's culinary treasures are also appreciated worldwide. Located in the northeast part of the country, Modena sits between the Alps and Apennine Mountains. The Po River runs through it, making this area a fertile gem for fruit, vegetables and livestock. Sometimes referred to as "the food valley" the region is known for its Parmigiano-Reggiano cheese, balsamic vinegar, truffles, and iconic dishes like tortellini in broth. 
It is against this backdrop that Massimo Bottura, one of the world's greatest chefs, grew up and developed his culinary senses. Bottura's restaurant, Osteria Francescana, which he opened in Modena in 1995, has earned three Michelin stars and has previously ranked number one on the World's 50 Best Restaurants list, sponsored by S.Pellegrino and Acqua Panna. Learn more about him in the Spring issue of Tastes of Italia. For more on Modena, see emiliaromagnaturismo.it/en/towns/modena.